How are we protecting our trans children?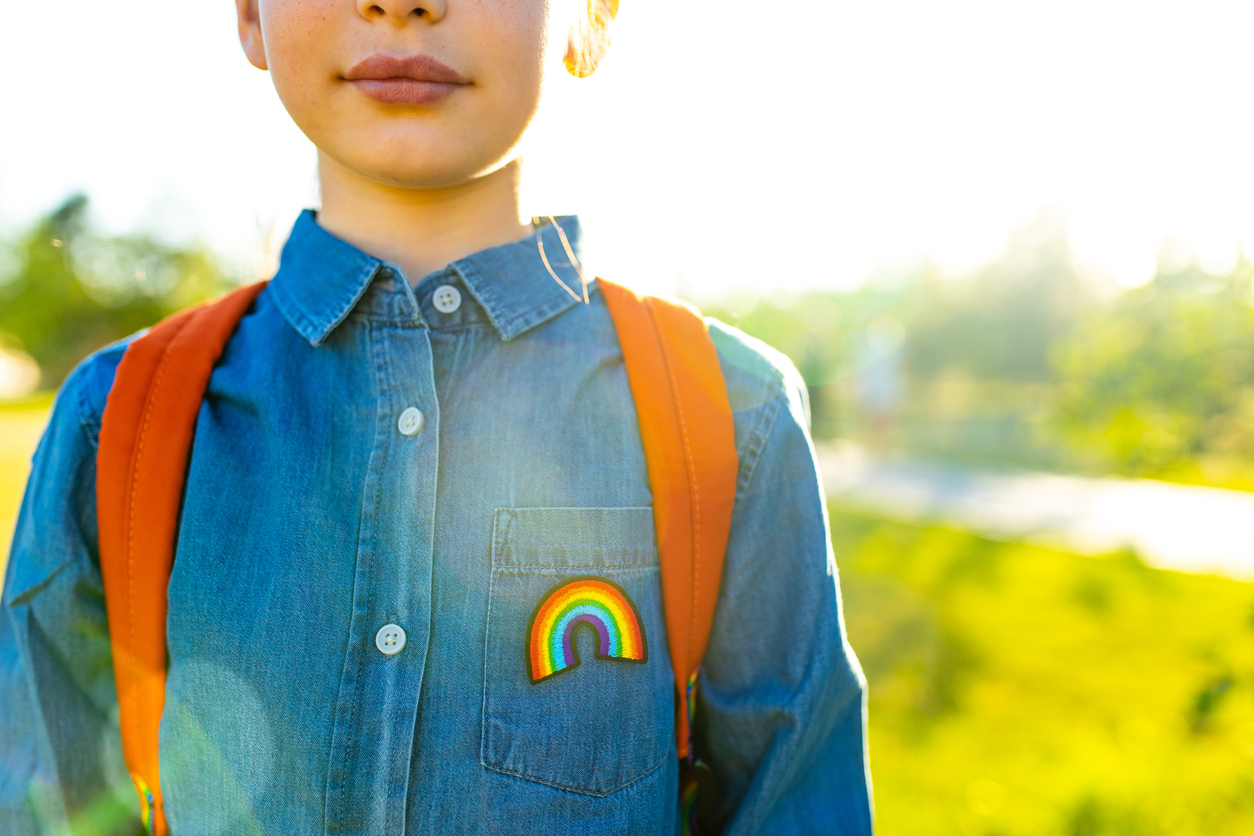 Over the past year, lawmakers in several states have introduced bills to ban transgender women and girls from participating in school sports. Nine states already have passed legislation, including Arkansas that also was the first state to ban gender-affirming medical treatment for trans youth. In Florida, South Dakota and Tennessee, laws were passed mandating athletes to participate in sports based on their assigned gender at birth. A total of 36 states – including Michigan – have considered legislation that would ban or seriously restrict opportunities for transgender youth to participate in school sports.
In very recent events, the Alabama legislature passed the "bathroom bill," dictating transgender students use bathrooms that match their gender identity at birth. In addition, the Alabama Senate added an amendment that prohibits discussion of sexual orientation and gender identity in grades K through 5. They call it the "Don't Say Gay" bill. A few hours later, the Alabama House passed a bill that would make it a felony for parents and medical professionals to provide gender-affirming medical care to youth under the age of 18.
Supporters of these actions say the state has a responsibility to protect children.
Texas also jumped on the transgender restrictions' bandwagon when the Attorney General ordered the state's child welfare agencies to investigate parents of transgender children for child abuse, stating that "the performance of certain medical and chemical procedures on children … constitutes child abuse." The Attorney General reports that sex change procedures and treatments can cause "mental or emotional injury to a child that results in an observable and material impairment in the child's growth, development or psychological functioning."
These government actions are causing a national culture war over transgender rights.
When gay marriage was legalized, it met with a great deal of prejudice and dissension, but the general population has been accepting. However, when transgender rights are the topic of discussion, it often generates heated debates. People are uncomfortable and uneasy as demonstrated by the outspoken voices of state legislatures.
According to The National Child Traumatic Stress Network (NCTSN), "providing gender-affirming care is neither child maltreatment nor malpractice. The child welfare system in the US, charged with improving the overall health and well-being of our nation's children and families, should not be used to deny care or separate families working to make the best decisions for their children's well-being. There is no scientifically sound research showing negative impacts from providing gender-affirming care. Affirming your child's identity is one of the most powerful things you can do to keep them safe," the NCTSN concludes.
Major national medical associations agree. In response to the new and proposed laws against gender-affirmation, physicians protest the direction of state legislation, announcing in a lengthy letter, "as physicians, our job is to support the health and well-being of our patients." The letter was signed by the American Academy of Family Physicians, American Academy of Pediatrics, American College of Obstetricians and Gynecologists and more medical organizations.
Gender-affirming care is endorsed by all the major medical associations as the proper treatment for gender dysphoria (the distress individuals can feel when their assigned sex doesn't align with their gender identity). Doctors proceed with extreme precaution when prescribing treatments for gender dysphoria.
In addition, multiple studies have shown that mental health professionals also endorse and support gender-affirming medical practices for youth, reporting that trans youth demonstrate lower rates of mental health problems and higher rates of confidence and self-esteem because they finally can be who they are meant to be.
Why is the government denying our youth the chance to let their identity naturally unfold? It is difficult enough for a person at any age to navigate this transgender road that is filled with challenges, confusion and a roller coaster of emotions, but now, with government intrusion, this new path of discovery appears unnecessarily insurmountable.
Many argue that kids go through phases in life and gender identity exploration is one. However, I argue that, as many therapists do, if your child's gender nonconformity is consistent, persistent and insistent, this is not a phase.
The role of parents is to provide their children with a happy, healthy, loving, supporting, accepting and safe environment where they have every opportunity to explore, learn, grow and flourish as individuals without prejudice or judgment. This is a near impossibility if the government is dictating, directing and impeding the decisions and choices of our youth. Parents want the right to raise their children, act in their best interest, and allow them the freedom so many states are trying to take away.
Unfortunately, society conditions boys to be boys and girls to be girls. At birth, girls are dressed in pink and boys wear blue to distinguish their birth sex. Kids learn this pattern very early on in life and they repeat what their parents model.
Kids explore, that is what they do, and they begin exploring at an early age. Every kid is trying to figure out who they are, and it is important to give them a safe space to do this. Give your child this option instead of taking it away. Saying "no" can be far more harmful to their mental health. Let them "try it on," without shame or judgment.
As parents, we should be treating their explorations as we would treat any other interest they have. If they like to play hockey, you enroll them in a hockey program to see if it is a fit. If your daughter likes to dance, you might sign her up for dance lessons to see if she likes it.
I urge parents to be mindful of what we say and think about their kids. This is not a time to say, "I don't care;" it is a time to listen, learn and pay attention to what our kids are trying to tell us through their actions. Trans kids need love and support, especially now with the pressure of government lurking over them.
But mostly remember to be true to yourself. People need to live their lives the way they want to without fear of how they will be treated, and trans people of all ages want and need to feel like human beings, just like everybody else.
And parents … if you are supporting your trans kids, you should be applauded, not prosecuted.