Collaborative divorce – can this really happen?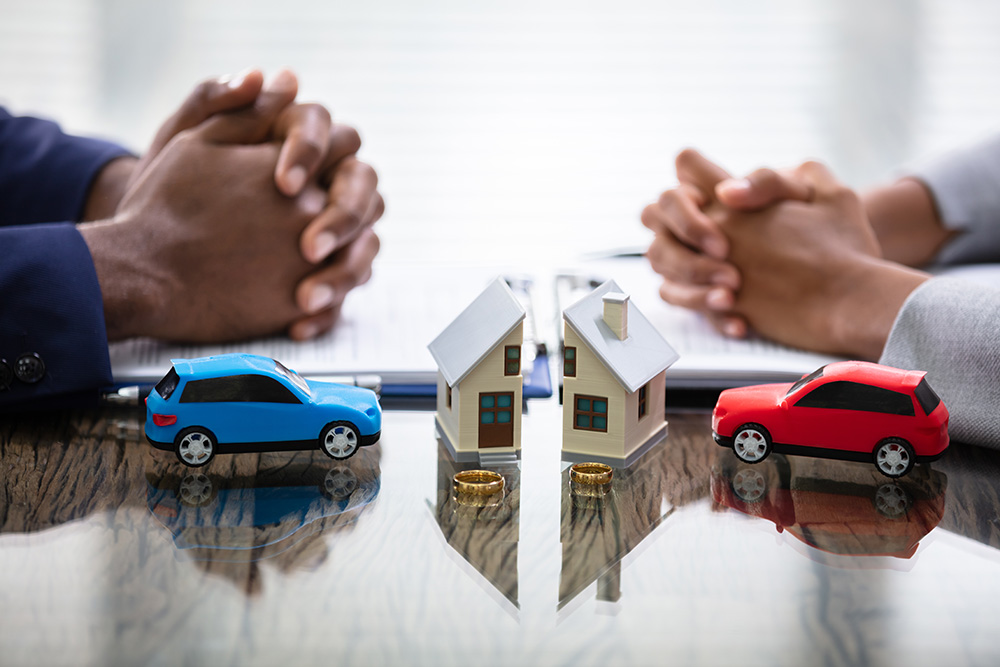 The answer is a resounding "yes!" An increasing number of couples are learning this method of divorce resolution does work.
It begins with collaborative negotiation. An interdisciplinary team – comprised of each partner's attorney, a divorce coach and a financial advisor – work together to negotiate the divorce terms. It may sound expensive, but, in the long-term, it can be cost-effective. It saves attorney costs and court costs, and a resolution – devised by each individual – is put in place, decreasing the chances a couple will have to rehire attorneys in the future to dispute unresolved issues. Most importantly, it reduces the emotional cost during the painful and traumatic process of divorce.
The goal of a divorce coach during a collaborative divorce is to teach couples the skills they need to work together cooperatively throughout the divorce and for the rest of their lives. That is why the role of a divorce coach is so critical in this process. The coach serves as a "mental health mediator," and should be a fully licensed professional with child development experience as well as counseling skills and techniques to effectively redirect the couple from their emotional turmoil into an amicable resolution that includes a collaborative parenting plan, agreement on finances and other assets, or simply for trust that their partner has listened to them and is willing to work collaboratively to dissolve the relationship without any losers.
The divorce coach helps empower couples to make their own decisions instead of leaving them up to attorneys or a judge. Couples who have chosen collaborative divorce report it is less stressful, it is better for them and their children, it has improved their communication, it is less costly because the divorce process moves much faster and easier, and the decisions they make together are ones that they can live with happily and long-term.
It sounds simple, and it really can work IF the couple is receptive. Collaborative divorce does not work for everyone. If you suspect your partner is hiding money or has been abusive, this process probably won't work. If you trust each other, it can work. If you both are focused on what is best for the kids, it can work.
As a divorce coach, I help couples manage their emotions so they can make better decisions based on rational thinking. I set ground rules during our first session, and I enforce them. If one partner chooses this time to verbally attack the other partner, I will intervene immediately. I work to diffuse emotional damage between the couple.
Sometimes, I will meet with each partner separately so each can release their built-up hostility. What are they really arguing about? It isn't about wanting a certain piece of furniture; it's often about being hurt emotionally. I also learn how each person can push each other's buttons, and how to interrupt these personal attacks and rechannel them so the couple can refocus on the big picture – what do they need to resolve? I provide them with the tools to manage current conflicts effectively, prevent future ones, and develop the best new dynamic for the family as the couple prepares for their after-divorce life.
Sometimes, each person just wants to be heard, and they feel their partner doesn't listen or doesn't understand how they feel. They want to share their feelings without the fear of personal attack. I work to establish an atmosphere where this is possible for the couple, where they can hear each other's perspective in a safe, judgment-free environment, where they can unleash the feelings bottled up inside of them in a healthy way. Once this happens, it really can open up healthy communication between the couple, which is a major step toward an amicable after-divorce plan.
Divorce can be one of the most stressful times in a person's life, but it doesn't have to be. We've made tremendous progress as a society when it comes to mental health. More and more couples want to be spared the tremendous emotional turmoil of a divorce and are seeking a divorce coach to make the process easier, faster, less traumatic and solution-focused. Divorcing with a mental health coach by your side can help you carefully restructure your family with collaboration, forgiveness and respect.
If you would like to meet with Divorce Coach Jeanette von Grabe, you can schedule an appointment by calling The Center for Relationship and Sexual Health at 248.399.7447 or contact us online.
Author Jeanette von Grabe is a psychotherapist, child-centered mediator and divorce coach. She works with children, adolescents and couples to help reduce high conflict in divorcing families. Her approach is aimed at developing insight and techniques to create an emotionally healthy environment for children to thrive and parents to co-parent effectively. Her experience in child development and mediation training provides her with an eclectic background to support individuals and couples in making educated and empowered decisions that emotionally protect their children as they uncouple. 
CRSH offers parenting planning for divorcing couples
Conflict is natural in a divorce, but what happens to the kids in the midst of a brutal divorce battle? Parents are so fixated on "winning" the fight while their children stand on the sidelines confused, frightened and worried. The Center for Relationship and Sexual Health (CRSH) can help. Jeanette von Grabe, child-centered mediator and divorce coach, meets with parents to develop a tangible, cost-effective, collaborative parenting plan that helps couples resolve their issues satisfactorily while keeping the needs of their children at the forefront.
In most cases, the parents are happy with the plan because it is designed to prevent future conflicts or confusion when it comes to the kids. It documents how parents will handle the care of their children after the divorce, it specifies how ex-spouses will split their time and decision-making for the children, it helps facilitate a workable post-divorce relationship between the two parents, and it decreases the chances of disputes. Most importantly, it is written by the parents, not a lawyer or a judge. Do you really want a judge or attorneys deciding when you can see your kids at Christmas or how much time you can spend with them during summer vacation?
To learn more about parenting planning, call The Center for Relationship and Sexual Health at 248.399.7447.
CRSH also offers a wide range of couples counseling services to help resolve communication problems, family conflicts, marital and premarital concerns, infidelity, polyamory, lack of intimacy, and more. Call the center for more information or to schedule an appointment with one of our licensed therapists: 248.399.7447.